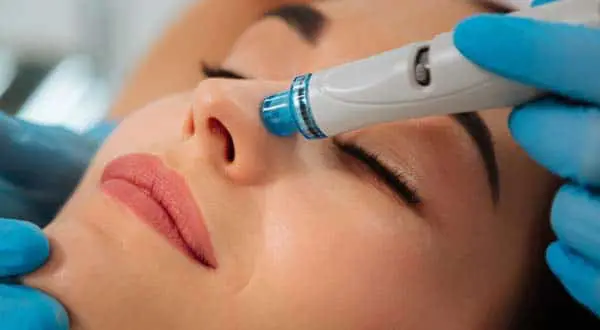 Hydrate and Renew Your Skin with the Ultimate Hydrafacial Treatment at Lena Skin Care NY
Lena Skin Care NYC is a premier skincare clinic that provides Hydrafacial treatments. Located in the heart of New York City, our services are world-class and offer an array of luxurious treatments designed to make you look your best. Every product used at our spa is carefully selected to ensure it meets or exceeds our high-quality standards. Our commitment to excellence has made us one of the most sought-after spas for people seeking an exceptional experience.
Products and Services Offered by Lena Skin Care NYC
We provide the full range of skincare services, from basic facials to more complex treatments such as Hydrafacials and dermal fillers. Our aestheticians are highly skilled and experienced in their field, which allows them to customize treatments based on individual needs and desired outcomes. We also use state-of-the-art equipment, so that every treatment will be tailored specifically for you while delivering results that last long after your visit with us is over.
At Lena Skin Care NYC, we take pride in providing a unique atmosphere where relaxation and rejuvenation come together in perfect harmony. Our spa environment radiates pure luxury, allowing clients to feel pampered while they receive the highest quality care. We strive to exceed expectations by providing a truly unforgettable experience that leaves guests feeling relaxed and revitalized all at once!
Benefits of Hydrafacials in New York, NY
Hydrafacials are a revolutionary skin treatment that combines cleansing, exfoliation, extraction, hydration, and antioxidant protection in one procedure. It's an effective and painless way to give your skin a much-needed makeover. Hydrafacials can help reduce fine lines and wrinkles as well as improve the overall tone and texture of the skin. It can also help minimize the appearance of sun damage, acne scars, and dark spots.
Step-by-step Guide to Getting a Hydrafacial Treatment at Lena Skin Care NYC
To get the best results from your Hydrafacial treatment at Lena Skin Care NYC, here's what you need to do:
1. Schedule an appointment with one of our aestheticians for a consultation.
2. During this consultation, they will assess your skin type to determine the best treatment for you.
3. Allow our experts to expertly guide you through each step of the Hydrafacial process, including cleansing, exfoliation, extraction, hydration, and antioxidant protection.
4. Enjoy the relaxing atmosphere as your skin is deeply cleansed and rejuvenated with powerful serums and masks formulated to address specific issues such as fine lines and wrinkles or hyperpigmentation.
Maintaining Healthy Skin After Receiving a Hydrafacial Treatment
Once your Hydrafacial session is complete, we recommend following up with a few simple steps to keep your skin looking its best:
1. Use a gentle cleanser twice daily to cleanse away dirt and debris without stripping away essential oils or moisture from the skin.
2. Apply a moisturizer to lock in hydration and protect your skin from environmental stressors.
3. Keep your skin protected from the sun by using an SPF 30 or higher sunscreen daily, even on cloudy days.
4. Utilize a weekly exfoliant to get rid of any dead skin cells that can clog pores and make fine lines more visible.
Scheduling a Hydrafacial Appointment With Lena Skin Care NYC
At Lena Skin Care NYC (https://lenaskincarenyc.com/), we are committed to providing our clients with the highest quality skincare services available in New York City. If you're looking for an exceptional spa experience, look no further than us! To schedule an appointment with one of our aestheticians, call us today at (347) 289-3879. We look forward to helping you achieve your best skin ever!