Welcome to Lena Skin Care NYC
Lena Skin Care NYC is a skin care clinic in NYC. Services include waxing, hair removal, facials, acne treatments, and lip care. As a certified cosmetologist, Lena has been delivering personalized spa and esthetic treatments to her patients since 1998. Having studied in both the United States as well as Russia, Lena is well-versed in all manner of therapies and specializes in facial spa treatments at her skin care clinic in Manhattan.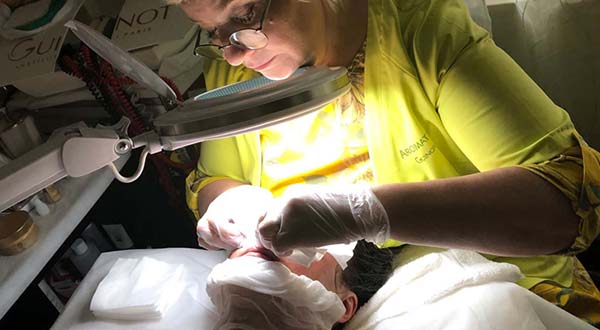 Lena Skin Care NYC – Skin Care Clinic New York NY – Call (347) 289-3879
Due to her serene disposition, effective techniques, and gentle methods, clients keep returning to Lena's clinic for customized care. As an expert with in-depth knowledge of the skin and its health, Lena is a Guinot professional who focuses on providing her visitors with treatments that help them look their best for years to come.
Known for providing her clients with long-lasting results that promote healthy skin and graceful aging, her treatments are personalized to meet the needs of her clients and their skin. She even offers wax treatments that are touted by clients as being virtually painless while also reducing hair growth and smoothing skin. For those with extra sensitive skin, she utilizes pink wax and Nacree techniques to ensure maximum comfort.
If you're looking to enhance your personal beauty and experience the relaxation that comes along with her customized therapies and other treatments, we invite you to pay us a visit at Lena's clinic. Lena offers affordable prices and an enjoyable experience, guaranteed.
Conveniently located in midtown Manhattan, Lena provides a myriad of beauty services intended to give her clients the luxurious experience she feels they deserve. No matter what you're looking for, you're sure to find it with Lena.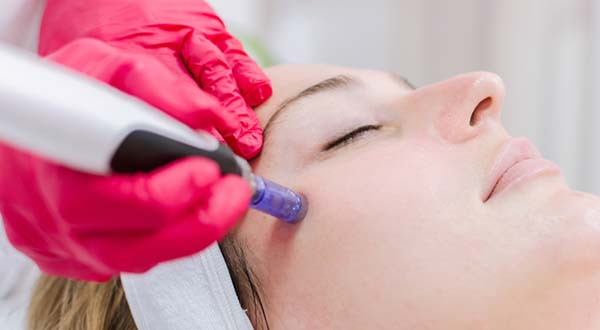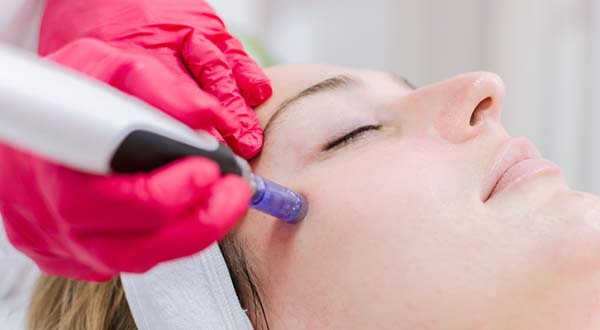 Dermaplaning New York NY – Lena Skin Care NYC – Call (347) 289-3879
Skin Care Clinic Services
At her clinic, Lena offers a number of highly-desirable treatments designed to make clients look and feel their best. Both men and women flock to her Manhattan location to enjoy everything from quality waxing and hair removal treatments to facials specifically customized to suit the skin needs of each client.
Whether you are prone to acne and oily skin or you're looking for an anti-aging treatment that will help combat your dry skin, Lena has a treatment for you. Even those who are living with rosacea have reported seeing improvements due to the professional therapies offered by Lena.
Another state-of-the-art treatment offered by Lena is micro needling, a technique that has been successfully used to treat a number of skin complaints, including large pores, wrinkles, and scarring.
Suffice it to say, Lena is committed to the health and vitality of her clients' skin and demonstrates that daily in her commitment and devotion. Whether you are looking to reduce the signs of aging on your face or you have teens looking to lessen the appearance of scarring, Lena undoubtedly has a treatment worth pursuing.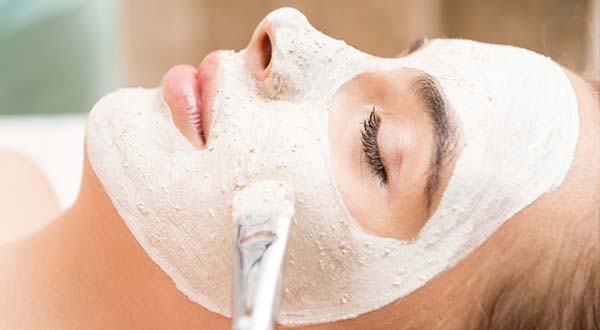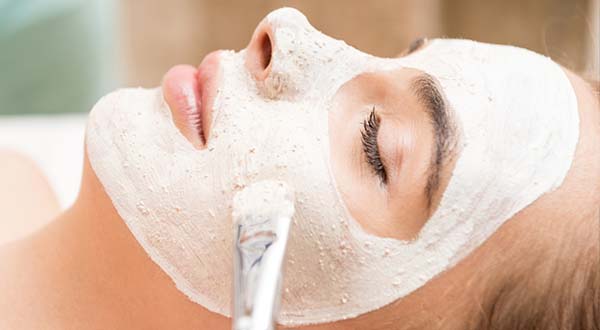 Facial New York NY – Lena Skin Care NYC – Call (347) 289-3879
The Facial
The facial is perhaps one of the most popular treatments for those who are looking to improve the look and feel of their skin. At her clinic, Lena offers a plethora of facial treatments, each carefully customized to meet the unique needs of the client.
As a Guinot expert, Lena has experience providing clients with the very best that these types of treatments have to offer. Some of the therapies offered include the:
Guinot express treatment
Deep cleaning and hydrating treatment
Hydradermie lift
Beaute Neuve
Aromatic treatment
Age Summum
Hydradermie Double Ionization
While these are only a portion of the skin treatments offered by Lena, these offerings include some of the very best therapies available to clients pursuing younger, more vibrant-looking skin. If you're looking to reduce the appearance of acne scars or eliminate some of the undesirable signs of aging, Lena certainly has a treatment made just for you.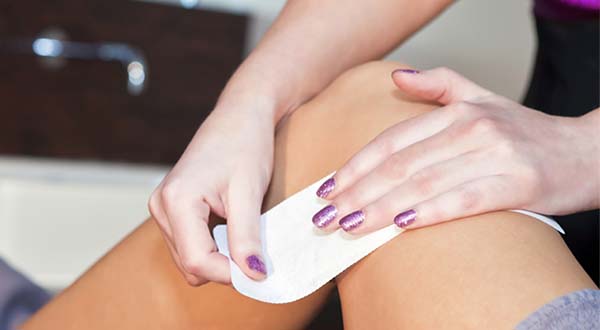 Hair Removal New York NY – Lena Skin Care NYC – Call (347) 289-3879
Hair Removal
Popular among both men and women, the hair removal services offered by Lena are customized to fit the needs of the individual and to provide aesthetically-pleasing results. Whether you have one or more areas of your body from which you wish to eliminate unwanted hair, Lena is eager to craft a personalized therapy plan just for you.
The hair removal services offered at the clinic are ideal for removing hair from the:
Legs
Arms
Lower back
Chin
Shoulders
A hair removal service like Lena's can not only provide quality results, but it's also an efficient means of removing hair in a comfortable and relaxing environment. No more spending precious time every day shaving; instead, you can enjoy luxury treatments in an environment of serenity and calm.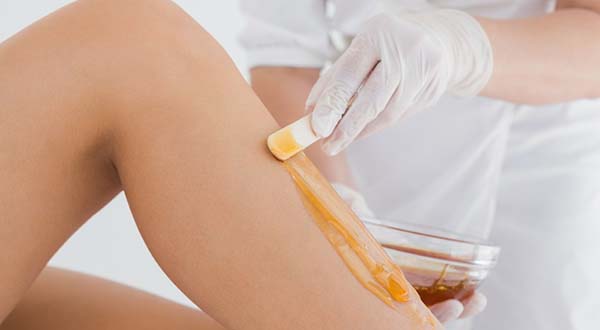 Waxing New York NY – Lena Skin Care NYC – Call (347) 289-3879
Waxing
Waxing hair removal services serve a myriad of purposes, including promoting smoother skin and lighter hair growth, both of which can greatly improve self-esteem and overall appearance. Both affordable and comfortable, Lena's waxing services are highly sought after by many in the NYC area.
Wax treatments can be a great way to eliminate unwanted hair quickly and in a way that lasts considerably longer than your typical shave. Among other therapies,such as eyebrow wax treatments, Lena offers:
Lena has always believed that wax services should be both effective as well as comfortable for clients, which is why she uses techniques suitable for even the most sensitive skin. From leg waxes to bikini line wax treatments, you're guaranteed to receive therapies that are both relaxing and efficient.
Acne Treatments New York NY – Lena Skin Care NYC – Call (347) 289-3879
Acne Treatments
At Lena's clinic, clients can rely on facials and other acne treatments designed to reduce the appearance of scars, wrinkles, and other blemishes. The purpose of these therapies is to provide effective hydrating and deep cleansing treatments that nourish the skin and control oil, leaving skin smooth and clear.
Both teens and adults alike come to Lena to address the blemishes that they wish to eliminate from their skin. As a cosmetologist who understands that each person has unique needs, Lena works with each client to customize a treatment plan that will help address blemishes and scars, leaving the skin more healthy and youthful than ever before.
Whether you currently suffer from sensitive skin or you have residual scarring from years of break-outs, Lena wants to help you to find a solution that provides effective results at a price you can afford.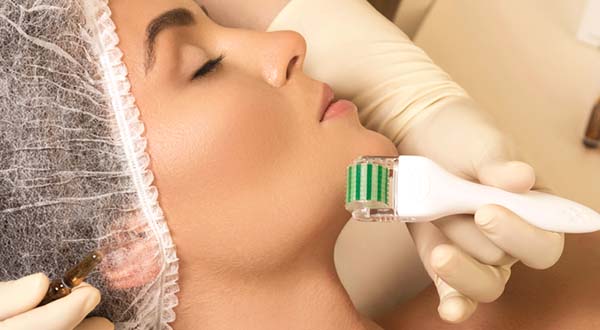 Microneedling New York NY – Lena Skin Care NYC – Call (347) 289-3879
Microneedling
Microneedling, which consists of utilizing small needles to gently prick the skin, is a popular treatment that is pursued by many individuals who are looking to boost collagen and skin tissue growth. Known to help smooth the skin as well as tighten and tone, this treatment is primarily used as a means of brightening and beautifying the skin of the face.
This treatment has been shown to be highly effective at correcting a number of blemishes and flaws. Clients visit Lena's clinic to address:
Wrinkles
Dark circles
Scarring
Stretch marks
Large pores
Whether you've receiving this treatment in the past or you're interested in pursuing micro needling for the first time, rest assured that Lena will do her utmost to answer all of your questions, ensure you are comfortable throughout your visit, and provide you with a wonderful experience you won't soon forget.
Schedule an Appointment
If you're looking for a clinic in Manhattan that can offer you the very best esthetic treatments and rejuvenating therapies, look no further than Lena's Skincare, a clinic where the health and happiness of the client are of the utmost importance.
Lena's gentle approach and her professional knowledge are sure to leave you feeling both impressed and well-cared-for. To schedule an appointment or to speak to a member of our staff about the skin care services we offer, we invite you to give us a call today at 347 289-3879. Don't wait; you deserve to feel your best today.
Lena Skin Care NYC
Lena Skin Care NYC provides skin care for clients from New York, NY and these surrounding areas:
New York NY, Manhattan NY, NYC, Bronx NY, Brooklyn NY, Queens NY, Staten Island NY, Battery Park City NY, Financial District NY, TriBeCa NY, Greenwich Village NY, Little Italy NY, Lower East Side NY, NoHo NY, SoHo NY, Chinatown NY, Wards Island NY, Washington Heights NY, West Village NY, Alphabet City NY, East Village NY, Lower East Side NY, Two Bridges NY, Chelsea NY, Clinton NY, Gramercy Park NY, Kips Bay NY, Murray Hill NY, Peter Cooper Village NY, Stuyvesant Town NY, Sutton Place NY, Tudor City NY, Turtle Bay NY, Inwood NY, Spanish Harlem NY, Waterside Plaza NY, Lincoln Square NY, Manhattan Valley NY, Upper West Side NY, Lenox Hill NY, Roosevelt Island NY, Upper East Side NY, Yorkville NY, Hamilton Heights NY, Manhattanville NY, Morningside Heights NY, Harlem NY, Polo Grounds NY, East Harlem NY, Randall's Island NY