Skin Care Yorkville NY
We provide the following skin care services in Yorkville NY.
Hydradermie Lift
Hydradermie Eye Lift
Skin Care For Men
Skin Care For Teens
Skin Care For Women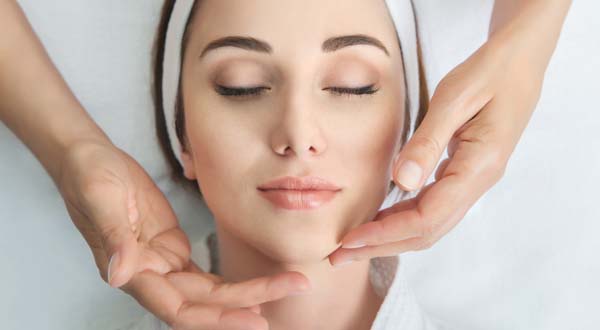 Best Skin Care Yorkville NY – Lena Skin Care – (347) 289-3879
Skin Care Yorkville NY
Lena Skin Care NYC is a professional facial and skin care clinic experienced in every aspect of skin health and beauty. We'll keep you glowing, with clear radiant skin thanks to our customized treatments for any skin type.
At Lena Skin Care in Yorkville NY highly trained beauty experts are skilled in the most important aspects of a beautiful skin regimen. Our facial spa specialists can perform facial, acne treatment, face wax and lip wax treatments, and microneedling to clean blocked pores. We offers a full menu of facials that help address your unique problem, or for normal skin to keep you looking radiant and refreshed.
Lena offers a full menu of facials that help address your unique problem, or for normal skin to keep you looking radiant and refreshed. Do you have oily skin, dry skin, combination skin, acne? Are there fine lines that need to be erased? We have a treatment for every possible scenario. Whether you would benefit from a deep moisturizing treatment, or a microdermabrasion facial for a deep scrub, you will emerge with clearer, more radiant skin than you ever thought possible.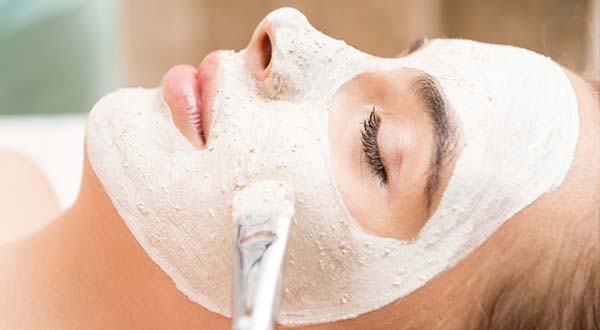 Facial Yorkville NY – Lena Skin Care NYC – Call (347) 289-3879
The Best Facials for Yorkville NY
At Lena's skin care clinic, clients can enjoy a number of quality, luxurious treatments. Perhaps one of the most commonly sought after treatments is the facial, a type of skin care treatment that can involve a number of steps and techniques, including massage and mask, exfoliating treatments, peels, lotions and creams, extraction, and steam. Not only are these types of treatments helpful for maintaining overall skin health, but they can also be an effective means of eliminating blemishes as well as the appearance of wrinkles and other telltale signs of aging.
At Lena's Skincare, patients can enjoy arguably the best facial in Manhattan. As a trained professional with over 20 years of experience, Lena knows how to provide patients with a professional and enjoyable treatment that leaves their skin looking younger and healthier.
As a Guinot expert, Lena has significant experience providing these treatments, which include basic cleaning, exfoliating, massage, mask, and toning. Quick and effective, the Guinot Express Facial is the ideal choice for those who don't have a lot of time on their hands and are looking for a quick and relaxing way to enjoy the many facial benefits of the treatment. Lasting between thirty to forty-five minutes, these "Guinot Express" treatments pack a great deal of benefit into a single session.
Body Wax Yorkville NY – Lena Skin Care NYC – Call (347) 289-3879
Face and Body Waxing for Yorkville NY
Facial waxes consist of the removal of hair from one or more areas of the body, such as the lip, cheeks, chin, nose, eyebrows, and sideburns. Unlike shaving, waxes remove the whole follicle meaning that the results are longer lasting and yield even smoother skin. Additionally, waxes serve as natural exfoliants which mean that they effectively remove dead skin cells so as to reduce acne. Not only this, but a face wax also damages the follicles which reduces the amount of hair that grows back between each appointment.
Lena offers full body waxes that involve the removal of hair from multiple areas of the body. Able to be customized to meet the needs of the client, these packages are ideal for those who are looking for a sleek and sexy look. Typically lasting about 30 to 50 minutes, a body hair removal session often includes a leg wax, a full brazilian wax, a lip wax, and an underarms wax. For an additional price, other areas of the body can be included in this package as well.
If you are looking for a facial spa that can provide you with quality skin care treatments, look no further than Lena's clinic. You're sure to be impressed by Lena's gentle approach and her expertise, as she has spent over 20 years perfecting her techniques and assisting clients with their skincare needs. Whether you're interested in hair elimination treatments or other spa services, we would love to help you find the best therapy for you. Give us a call today at 347 289-3879 to schedule an appointment or to learn more about the services we offer.
What Our Clients Are Saying

Very professional, very nice, kind and friendly staff!! I love coming here!! Lena makes you feel very comfortable , like home any kind of facial, meso therapy or wax of any kind- whatever you might need, just come to her!!
Lena and Julia, provide me with the best service you can get in Manhattan. No regrets, customer service is excellent and waxing is not painful. Girls if you want to get experienced professionals and great service try this place.

This is the only place I go for my facials in New York City. The service is impeccable, her product is of the highest European quality (I love Guinot cosmetics!) and the equipment that Lena uses is proven to show great results.

This place is amazing. Best facial of my life. Very professional staff. I recommend them highly to everyone. They also do waxing. Reasonably priced and very clean beauty salon. It is very close to Grand Central.
Best facial I've ever had! Lena is the best. If you want excellent quality, the best products and amazing care, come here. We did a gentle facial and I don't need any makeup; looking better, younger, healthier. Can't wait to come back!
Skin Care Services Yorkville NY

Skin Care Services Yorkville NY
Lena Skin Care NYC provides skin care services for clients from Yorkville NY and these surrounding areas:
New York NY, Manhattan NY, NYC, Bronx NY, Brooklyn NY, Queens NY, Staten Island NY, Battery Park City NY, Financial District NY, TriBeCa NY, Greenwich Village NY, Little Italy NY, Lower East Side NY, NoHo NY, SoHo NY, Chinatown NY, Wards Island NY, Washington Heights NY, West Village NY, Alphabet City NY, East Village NY, Lower East Side NY, Two Bridges NY, Chelsea NY, Clinton NY, Gramercy Park NY, Kips Bay NY, Murray Hill NY, Peter Cooper Village NY, Stuyvesant Town NY, Sutton Place NY, Tudor City NY, Turtle Bay NY, Inwood NY, Spanish Harlem NY, Waterside Plaza NY, Lincoln Square NY, Manhattan Valley NY, Upper West Side NY, Lenox Hill NY, Roosevelt Island NY, Upper East Side NY, Yorkville NY, Hamilton Heights NY, Manhattanville NY, Morningside Heights NY, Harlem NY, Polo Grounds NY, East Harlem NY, Randall's Island NY