Bikini Wax NYC
What is a Bikini Wax?
Tired of spending time and risking painful cuts with shaving your bikini line during the summer months or throughout the year? if so, the bikini wax services provided by Lena could be the ideal solution.
Through the careful use of high-quality wax and professional techniques, Lena has been able to provide countless clients with a number of bikini wax types, from the basic wax to the Brazilian bikini wax. No matter what you are looking for, odds are there is a bikini line wax that will suit your needs.
Designed to remove a little, some, or all of the hair in the bikini area, the bikini wax is arguably one of the most touted forms of hair waxing among women. In a quick and easy session, Lena is able to provide women with results that last for three to six weeks as opposed to the temporary benefits that shaving is able to yield.
The Brazilian wax, especially, provides women with a sleek and clean look that will feel great no matter what style of bathing suit they are planning to wear to the beach or pool this summer.
What is a Bikini Line Wax?
For those who are looking for a cleaner look while still retaining some of the hair in the bikini area, this bikini waxing treatment is a great option. Also known as the basic wax, this treatment removes an inch or two from the top and either side of the bikini line.
Perfect for those who are interested only in removing the hair that would otherwise be visible outside of a bathing suit, the basic wax is quick and easy to complete as it only involves hair removal from the front of the bikini area. Through the use of high-quality wax and painless techniques, Lena is typically able to provide this waxing service in 10-15 minutes, making it ideal for working professionals who are looking to squeeze in an appointment during their lunch break.
Looking to find a way to customize your hair removal treatment even further? Talk to Lena about what precisely you are looking for. She will speak with you about the different types of bikini wax and will ensure that you are making the best choice for you and your desired aesthetic.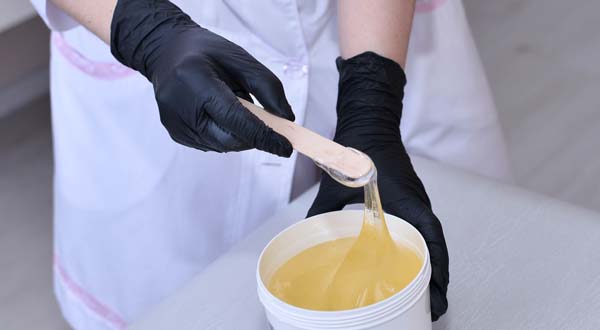 Bikini Line Wax NYC – Lena Skin Care NYC – Call (347) 289-3879
What Happens When You Arrive for Your First Bikini Wax?
As a professional esthetician with over 20 years of experience providing hair waxing, facials, and other services, Lena is committed to helping her clients feel as comfortable as possible during their visit. Upon your arrival, you can expect to be greeted cheerfully and shown to your private room. You will then be given the time you need to undress and to slip under the sheet on the provided table.
Once you are ready to begin, Lena will enter the room and talk with you about what you would like to achieve during your session. Once she has a clear idea of your goals, she will begin to apply the wax and remove your unwanted hair. She will carefully apply the wax and the cloth strips, then quickly pull them away to reveal hairless, smoother skin.
In the case of a basic wax, all of the hair that is removed is at the front of the bikini area. However, if you choose to opt for a Brazilian bikini waxing treatment or similar service, know that it is customary to begin in the front and proceed to the back of the bikini area so as to provide a clean and sleek result.
Once the wax is complete, Lena will proceed to tweeze any remaining hairs that require removal and then will apply lotion thoroughly to the area to soothe and moisturize.
The Importance of Regular Waxing
As is the case with leg waxing and the full body wax, a bikini waxing treatment yields results that are temporary, often lasting between three to six weeks. This means that to maintain the desired results, Lena recommends that her clients receive a session every three to four weeks or so.
Not only does this keep the bikini area looking smooth, but this routine works wonders at making the treatments more effective and less uncomfortable as time goes on. In fact, many of Lena's clients remark on how much more painless the services feel each time and how much lighter their hair growth becomes. With frequent waxing, many have found that the quality of their skin and hair improves, adding to the many benefits Lena's waxing services provide.
At Lena Skin Care, clients can rely on friendly and professional services that put their needs first. Lena's gentle, warm approach is sure to put even the most nervous newcomer at ease. She makes a point of communicating with her patients and answering their questions to calm any fears they might have. Not to mention, her affordable prices and her customizable waxing services are sure to have you coming back time and time again.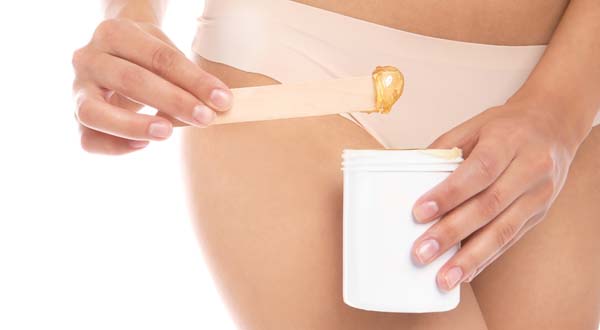 Bikini Line Wax NYC – Lena Skin Care NYC – Call (347) 289-3879
Contact Lena Skin Care NYC to Schedule a Bikini Line Wax
If you have found yourself covering up during the summer months or spending a significant amount of time shaving in the shower or waxing uncomfortably at home, know that there is an alternative solution for you. At Lena's waxing salon, you can receive professional, reasonably-priced esthetic treatments in the comfort of a welcoming, luxurious spa atmosphere.
Whether you are looking for a soothing facial as a special treat or you are interested in establishing frequent visits to receive one of Lena's quality waxing services, we would love to hear from you. To schedule an appointment or to ask any questions you might have, give us a call today at 347 289-3879. Our staff will happily provide you with more information and assist you with planning your visit.
Best Bikini Wax NYC
Lena Skin Care NYC provides bikini line waxing for clients from NYC and these surrounding areas:
NYC, Manhattan NY, NYC, Bronx NY, Brooklyn NY, Queens NY, Staten Island NY, Battery Park City NY, Financial District NY, TriBeCa NY, Greenwich Village NY, Little Italy NY, Lower East Side NY, NoHo NY, SoHo NY, Chinatown NY, Wards Island NY, Washington Heights NY, West Village NY, Alphabet City NY, East Village NY, Lower East Side NY, Two Bridges NY, Chelsea NY, Clinton NY, Gramercy Park NY, Kips Bay NY, Murray Hill NY, Peter Cooper Village NY, Stuyvesant Town NY, Sutton Place NY, Tudor City NY, Turtle Bay NY, Inwood NY, Spanish Harlem NY, Waterside Plaza NY, Lincoln Square NY, Manhattan Valley NY, Upper West Side NY, Lenox Hill NY, Roosevelt Island NY, Upper East Side NY, Yorkville NY, Hamilton Heights NY, Manhattanville NY, Morningside Heights NY, Harlem NY, Polo Grounds NY, East Harlem NY, Randall's Island NY
Lena Skin Care NYC provides bikini waxes and facials. Learn more here about all of the skin care services we offer.