Waxing NYC
Unlike shaving and even electrolysis hair removal, wax treatments don't require repeated treatments to get the result you want. Instead, one session, and odds are that you are all set for four to six weeks!
Through the process of applying wax or wax-covered strips to the skin and pulling them off carefully, individuals can enjoy sleek, smooth skin unencumbered by unwanted hair. In fact, frequent wax treatments can reduce hair growth itself, meaning that hair will grow thinner and more slowly the more frequently you receive wax removal.
When it comes to removing your hair via wax, seeking out a professional esthetician like Lena is far and away your best option. For one, she carefully chooses her materials to optimize both effectiveness as well as comfort. Not to mention, you're far less likely to miss a spot when you have a trained eye performing the treatment. From peach fuzz to dense hairs, wax treatments are highly effective at removing unwanted hair and even at preventing ingrown hairs. While shaving only cuts hair off right above the skin allowing the stubble to become ingrown, wax treatments pull out the hair eliminate that risk.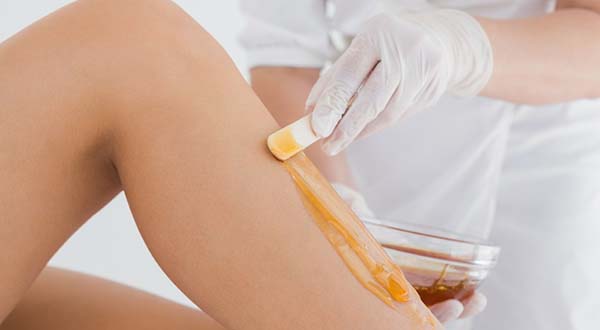 Waxing NYC – Lena Skin Care NYC – Call (347) 289-3879
Four Types of Waxing Treatments for NYC
Wax treatments are a highly popular form of hair removal, and one that has grown in popularity in recent years. Not only is it a great way for unwanted hair to be removed, but it also leaves the skin looking beautiful and smooth after treatment. What you might not know, however, is that there are actually four different kinds of wax treatment.
Cold Wax NYC
While most people think of hot wax when they think of body hair removal, there actually is such a thing as a cold wax procedure. Helpful at offsetting some of the discomfort that is commonly associated with waxing, this type of waxing hair removal involves the use of strips that are applied with semi-solid wax. The strips are pressed on the skin against the hair's growth which allows the strips to have a strong hold against the skin when the strips are pulled and the hair is removed.
There are several benefits to this method, one of which is that it is highly effective right away as opposed to requiring numerous applications to see the desired results, as is the case with laser hair removal. Not only this, but many report that cold treatments are less uncomfortable than the hot methods.
Hot Wax NYC
Perhaps the most well-known method, hot wax treatments involve the use of hot wax that is applied to the body and covered with strips. The strips are then pulled away removing the hair with it.
With this treatment, results are very precise due to the strategic application of the wax. This makes it ideal for upper lip hair removal and brow wax techniques.
Soft Wax NYC
Also common in salons, a soft wax can incorporate either cold or hot wax into the technique. After the wax is applied to the skin, it is immediately covered with a muslin cloth and allowed to dry. Once fully dry, the strip is removed as is the hair. This method is typically used for larger areas, such as for waxing legs and for back hair removal.
Hard Wax NYC
The fourth option available is the hard wax, which some prefer due to the lack of need for a cloth. During this procedure, the wax is melted and applied to the skin. Once dry, the wax is peeled off by hand.
Full Body Waxing NYC – Lena Skin Care NYC – Lena Skin Care NYC – Call (347) 289-3879
Full Body Waxing
A body wax, as its name implies, is a procedure that involves the the removal of hair on multiple areas of the body. Typically, this includes a bikini line wax, waxing legs, and underarm waxing. Waxing upper lip is also a common component of the full body treatment. While these are the most common components of the procedure, other areas of the body can be added for a small additional fee. Typically, a full body treatment takes about forty-five to sixty minutes to complete.
At Lena Skin Care, Lena pays close attention to the needs of her clients and ensures that she uses gentle methods that will keep even those who are there for a full body treatment as comfortable as possible. In fact, countless individuals flock to her skin care clinic due to her warm approach and her expertise.
Leg Waxing
When one thinks of waxing hair removal, waxing for legs is probably the most common treatment that comes to mind. There are two primary types of leg wax procedures offered at our waxing salon, namely the half leg and the full leg wax. The half leg wax, which typically takes between ten to fifteen minutes to complete, involves the removal of hair from either the top or bottom portion of the leg. The full leg wax, however, takes a little longer but removes the hair from just below the bikini line to the bottom of the leg. Oftentimes, the top of the foot is included in this service as well. While the leg wax can be performed on its own, many of Lena's clients choose to combine this treatment with the removal of hair at the bikini line as well so as to enjoy a more sexy and smooth appearance and feel.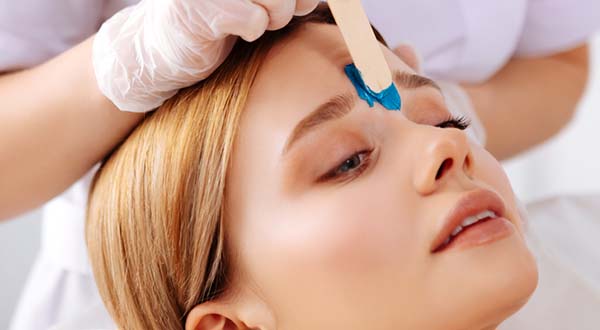 Face Waxing NYC – Lena Skin Care NYC – Call (347) 289-3879
Face Waxing NYC
Among other services, both men and women can enjoy effective and soothing facial hair removal at Lena's clinic. The face wax technique can utilize either warm or cool wax and can be successfully used to wax lips as well as remove unwanted peach fuzz and hair. While traditional shaving may seem like the quick and easy way to go, professional facial hair removal for women and men has a number of benefits. For one, waxing facial hair is able to provide significantly longer-lasting results without the occurrence of painful cuts. Add this to the fact that the treatment can address larger areas of unwanted hairs at a time and it's easy to understand why so many have chosen to pursue routine services at Lena's waxing salon.
Underarm Waxing NYC
Tired of straining your eyes to shave your armpits each day in the shower? The good news is, Lena has over 20 years of experience waxing underarms and providing her clients with the best possible services. While using wax instead of a razor may seem like a uncomfortable option, Lena carefully chooses the wax she uses to ensure as comfortable an experience as possible. Choosing to wax your underarms has a myriad of benefits over shaving, including removing hair for up to six weeks at a time and preventing ingrown hairs.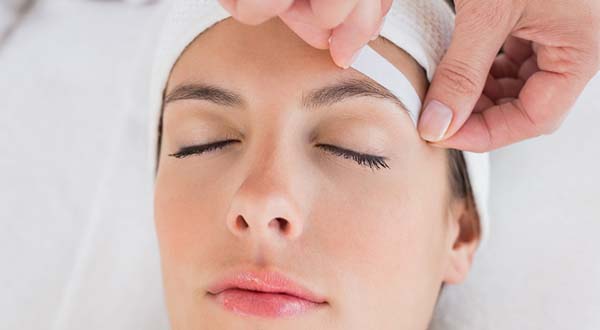 Eye Brow Waxing NYC – Lena Skin Care NYC – Call (347) 289-3879
Eyebrow Waxing NYC
Another common use of wax treatments is to shape the eyebrows through the use of eyebrow waxing. While some may be concerned that wax treatments do not provide as accurate a result as plucking, rest assured that that is certainly not the case. In fact, waxing eyebrows can be incredibly precise, especially when done by a noted professional like Lena. By carefully applying the wax to only those areas where hair removal is desired, Lena ensures that she is able to help craft her client's brows into the perfect shape and style. Another benefit to waxing eyebrows instead of plucking or threading is that the results last significantly longer, meaning that you don't need to schedule a followup appointment for quite some time. So what not give it a try? We're convinced that once you start, you'll never want to go back to plucking hairs out one by one in your bathroom mirror!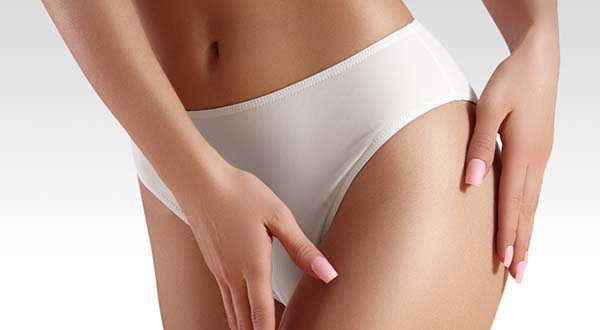 Bikini Waxing NYC – Lena Skin Care NYC – Lena Skin Care NYC – Call (347) 289-3879
Bikini Waxing NYC
Always popular, especially during the summer beach season, the bikini line wax removes unwanted hair from the bikini area. From the simple bikini wax that removes the hair off the sides of the bikini area to the Brazilian that eliminates nearly all hair, clients have a number of options when it comes to keeping their bikini area sleek and sexy.
Lena is a cosmetologist who understands very well how sensitive the bikini area can be, which is why she pays close attention to the quality of the wax and techniques she uses. Her ultimate goal is to provide efficient as well as painless treatments so that her clients can be comfortable and relaxed at each and every visit.
Back Waxing NYC – Lena Skin Care NYC – Lena Skin Care NYC – Call (347) 289-3879
Back Waxing NYC
Whether you have peach fuzz on the small of your back that you are looking to eliminate or you have dense hair that you wish to remove, the back waxing services offered at Lena's salon are the best hair removal option for you! Both men and women can enjoy Lena's comfortable and effective techniques, designed to gently remove hair from the lower back, the upper back, or the back as a whole. Lena works closely with her clients to customize the treatments needed. Whether you have a couple patches of hair you wish to eliminate on the back of your shoulders or you're looking for a full back treatment, Lena undoubtedly has the services for you. No more needing to pull out the electric razor and awkwardly shave your back. Instead, you can have a professional esthetician personalize effective, quality wax treatments for you whenever you might need them.
Contact Lena Skin Care About Waxing
If you find yourself wondering, "where can I find quality leg waxing near me?", you're not alone. In fact, many individuals in the Manhattan area are constantly looking for a spa and salon where they can experience quality treatments in a relaxing atmosphere.
In her over two decades of experience, Lena has developed a full understanding and appreciation of the science behind esthetic treatments. She combines cutting-edge techniques with a gentle touch to ensure that her patients experience the rejuvenation of the facials, waxing, and other treatments as well as deep serenity and relaxation. She has spent many years honing her techniques and choosing only the best materials so as to create a salon where clients can rely on receiving top-quality services.
If you would like to learn more about the treatments offered at Lena's clinic or you're eager to give her salon a try, we encourage you to give us a call today at 347 289-3879.
Lena Skin Care NYC provides waxing for clients from NYC and these surrounding areas:
New York NY, Manhattan NY, NYC, Bronx NY, Brooklyn NY, Queens NY, Staten Island NY, Battery Park City NY, Financial District NY, TriBeCa NY, Greenwich Village NY, Little Italy NY, Lower East Side NY, NoHo NY, SoHo NY, Chinatown NY, Wards Island NY, Washington Heights NY, West Village NY, Alphabet City NY, East Village NY, Lower East Side NY, Two Bridges NY, Chelsea NY, Clinton NY, Gramercy Park NY, Kips Bay NY, Murray Hill NY, Peter Cooper Village NY, Stuyvesant Town NY, Sutton Place NY, Tudor City NY, Turtle Bay NY, Inwood NY, Spanish Harlem NY, Waterside Plaza NY, Lincoln Square NY, Manhattan Valley NY, Upper West Side NY, Lenox Hill NY, Roosevelt Island NY, Upper East Side NY, Yorkville NY, Hamilton Heights NY, Manhattanville NY, Morningside Heights NY, Harlem NY, Polo Grounds NY, East Harlem NY, Randall's Island NY
Lena Skin Care NYC provides waxing and complete skin care services. Learn more here.