Body Wax New York NY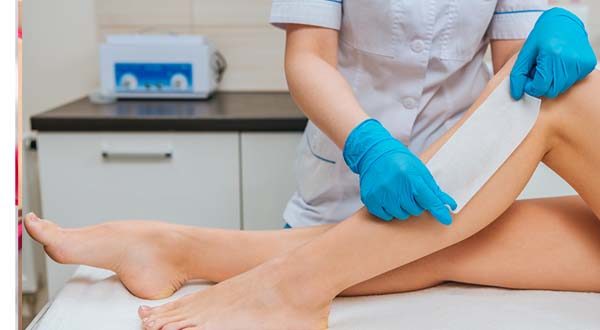 What is Body Waxing?
When it comes to removing unwanted hair, few techniques are as popular as waxes. At Lena Skin Care in Manhattan, Lena offers full body waxes that involve the removal of hair from multiple areas of the body. Able to be customized to meet the needs of the client, these packages are ideal for those who are looking for a sleek and sexy look. Typically lasting about 30 to 50 minutes, a body hair removal session often includes a leg wax, a full brazilian wax, a lip wax, and an underarms wax. For an additional price, other areas of the body can be included in this package as well.
At her spa, Lena believes in offering her clients the best possible experience. Through the use of high-quality chocolate or pink waxes, she ensures that even those with the most sensitive skin are able to enjoy a great experiene with the least amount of discomfort. Above all, Lena wants her clients to have a soothing and luxurious experience and her New York City spa.
Full Legs
While some choose to pursue a half leg treatment that involves only hair removal from either the top or bottom half of the leg, many more opt for a full leg session. In this particular treatment, Lena will remove all of the hair starting from the top of the feet to the upper thigh, ending at the bikini line. In many cases, clients choose to receive a bikini treatment at the same time so as to create a silky smooth lower body. No matter what look you are pursuing, Lena will make sure to discuss your options with you so that you can properly choose what works best for you and your skin. As with most waxes, it's recommended that clients schedule an appointment every four to eight weeks.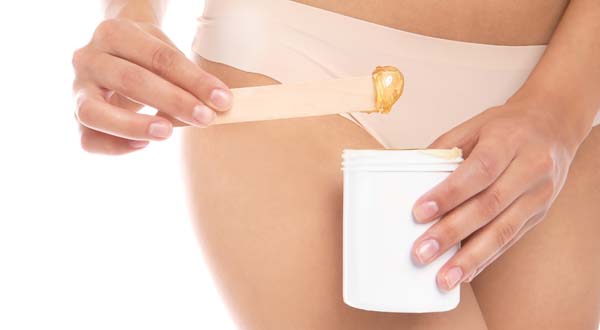 Brazilian Wax New York NY – Lena Skin Care NYC – Call (347) 289-3879
Brazilian Wax
A Brazilian is arguably one of the most popular forms of bikini treatment and involves the removal of hair from the front and back of the bikini area, occassionally leaving what is known as a "landing strip" of hair at the front. With that being said, it's also possible to remove all hair from the area for a completely hair-free look ad feel. It's not uncommon for firsttimers to feel a little self-conscious prior to treatment, but rest assured that Lena is incredibly discreet and will provide you a quality experience at each and every visit. The hair is typically removed at the front and then the back so as to ensure maximum hygiene and effectiveness. In some cases, Lena may ask you to help hold your skin taut; this not only helps with hair removal but also reduces discomfort. For this type of wax, it's important to wait between four to eight weeks for a follow-up appointment. Sufficient time needs to be allowed for the hair to grow back to a certain length; this ensures that enough hair is present to be properly gripped and removed by the wax.
Underarms Wax
Lena has extensive experience assisting clients with hair removal on a number of areas of the body, and the underarms are no exception. Both men and women alike come to her to pursue high-quality waxes. Prior to your session, you will likely be asked to change your shirt to allow easy access to the area. Wearing a tank top or a sleeveless shirt is always a good idea, if possible. You will then place one arm above your head and use your opposite hand to hold the skin taut. Once Lena has removed the hair, she will move on to the other arm. Following an underarms session, Lena always reminds her clients to avoid using deoderant for an hour or two to minimize irritation.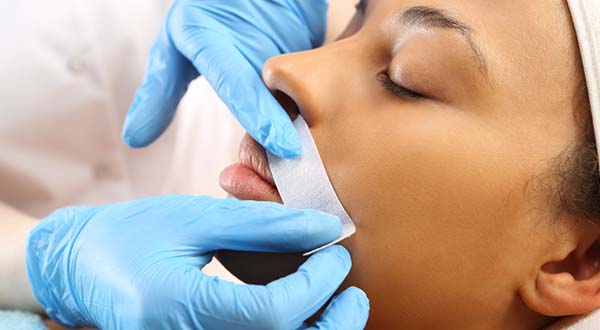 Lip Waxing New York NY – Lena Skin Care NYC – Call (347) 289-3879
Lip Wax
Believe it or not, both men and women frequently experience hair growth on the upper lip. At her facial spa, Lena has assisted many individuals by providing quality Guinot waxes that comfortably and efficiently remove hair from the upper lip as well as other areas of the body. Whether you have coarse hair growth or light peach fuzz on the area above the lip, Lena is sure to be able to customize a great treatment session just for you. By carefully applying either pink or chocolate waxes to the area, followed by sterile, durable strips, Lena is able to quickly and effectively remove unwanted hair with minimum discomfort. For those who are tired of removing hair from the upper lip, take comfort in the fact that frequent waxes can actually reduce hair growth over time, making the hair appear lighter and more sparse after each session.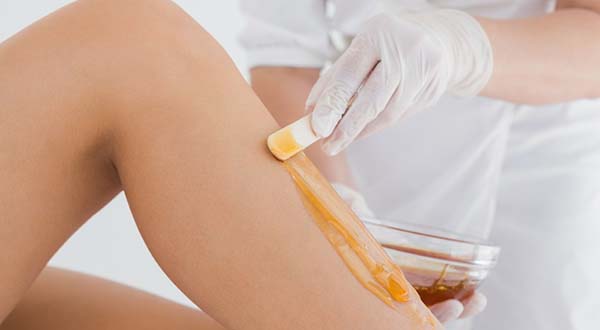 Body Waxing New York NY – Lena Skin Care NYC – Call (347) 289-3879
Contact Lena Skin Care About Scheduling a Body Wax
If you are looking for a skin care spa that will be able to provide you with facials and other high-quality treatments in the comfort of a relaxing and luxurious atmosphere, look no further than Lena's skin treatment center. Whether you are in need of routine waxes or you are simply looking to treat yourself to a soothing and pampering experience, we highly recommend you give her office a call at 347 289-3879.
Even if you're unsure what kind of treatment you need or want, rest assured that Lena has over 20 years of experience providing clients just like you with state-of-the-art techniques and effective methods. She is happy to speak with you about your goals and help you to choose a treatment that suits your needs. We invite you to give our office a call today to ask any questions you might have or to schedule an appointment for one of our fantastic treatments.
Body Wax New York NY
Lena Skin Care NYC provides body waxing for clients from New York, NY and these surrounding areas:
New York NY, Manhattan NY, NYC, Bronx NY, Brooklyn NY, Queens NY, Staten Island NY, Battery Park City NY, Financial District NY, TriBeCa NY, Greenwich Village NY, Little Italy NY, Lower East Side NY, NoHo NY, SoHo NY, Chinatown NY, Wards Island NY, Washington Heights NY, West Village NY, Alphabet City NY, East Village NY, Lower East Side NY, Two Bridges NY, Chelsea NY, Clinton NY, Gramercy Park NY, Kips Bay NY, Murray Hill NY, Peter Cooper Village NY, Stuyvesant Town NY, Sutton Place NY, Tudor City NY, Turtle Bay NY, Inwood NY, Spanish Harlem NY, Waterside Plaza NY, Lincoln Square NY, Manhattan Valley NY, Upper West Side NY, Lenox Hill NY, Roosevelt Island NY, Upper East Side NY, Yorkville NY, Hamilton Heights NY, Manhattanville NY, Morningside Heights NY, Harlem NY, Polo Grounds NY, East Harlem NY, Randall's Island NY
Lena Skin Care NYC provides body waxing and facials for clients from the New York, NY area. Learn more here about all the services we offer.