Hair Removal NYC
What is Hair Removal for NYC?
One of the most popular spa services among both men and women, professional hair removal serves to both yield quality results while also allowing for maximum relaxation on the part of the client. Shaving can take a considerable amount of time when performed at home, not to mention that doing so is often accompanied by at-times painful cuts and scrapes. However, with the top-tier facial hair removal for women and body wax services for men, individuals are ensured a great experience that yields lasting, aesthetically-appealing results.
As one of the best skin care clinics in the area, Lena Skin Care stands out as a leader in everything from brazilian waxing to dermaplaning. Whether you are looking for a cosmetologist who can wax lips or perform a dermaplane facial, this skin care clinic is the place for you.
Hair Removal
While choices used to be relatively limited when it came to removing unwanted hair, that is not the case today. In fact, more options are available than ever before to remove pesky, unappealing hair on all areas of the body. From upper lip hair removal to leg waxing, Lena does it all. In fact, she carefully customizes each's clients experience to ensure that the services used are ideal for the client's skin and needs. If you're unsure what service is best for you, Lena and her friendly staff will speak with you and help you to determine the best therapy for you.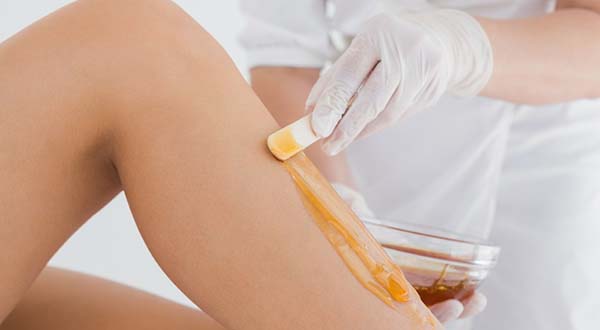 Waxing NYC – Lena Skin Care NYC – Call (347) 289-3879
Waxing
Waxing can be a highly effective means of eliminating hair in a longer-lasting, efficient way. With the comfortable, virtually painless methods and wax Lena chooses to use for her clients, both men and women can enjoy luxurious waxing and facial hair removal in the comfort of Lena's spa facility.
There are a number of benefits to receiving regular waxing services. For one, frequent waxing has been known to promote lighter hair growth and to keep skin smoother. Through the use of pink or chocolate wax, ideal for sensitive skin, Lena pays close attention to the comfort and well-being of her patients. Above all, she wants her clients to feel cared-for and respected at her waxing salon in Manhattan.
There are a number of waxing services offered by Lena. Among other therapies, you can come to her clinic to enjoy a:
Hair wax
Eyebrow waxing
Underarm waxing
Whether you're looking to gently remove unwanted hair from your face with a face wax or eliminate extraneous hair at your bikini line for a sexier appearance, Lena has you covered. She even offers gentle lip waxing for those who wish to remove the hair on their upper lip without the need for razors.
Eyebrow shaping is yet another service Lena offers. Through the use of gentle, precise tweezing as well as waxing, Lena can provide her clients with beautiful brows that enhance the facial features and beauty of the eyes. Clean and painless, these shaping services will leave you feeling more confident and beautiful. Both affordable and convenient, these services are provided in one of the area's most relaxing and state-of-the-art facilities.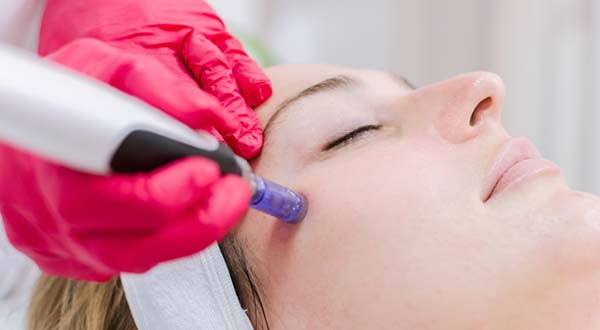 Dermaplaning NYC – Lena Skin Care NYC – Call (347) 289-3879
Dermaplaning
While waxing is ideal for those areas with significant hair growth, a dermaplane facial can be highly helpful at removing the small hairs on the face, aka "peach fuzz", as well as dead skin cells from the surface of the face. A physical exfoliation procedure, this therapy requires the use of a surgical, sterile scalpel that gently shaves the surface of the skin removing all of the unwanted hairs and dirt from the face.
Not only does dermaplane therapy involve painless techniques, there are also a number of dermaplane benefits. This includes removing excess fine hairs that are notorious for trapping oil, dead skin cells, and dirt on the skin. If left unchecked, this can lead to clogging of the pores and eventually, acne and other blemishes. Fortunately, however, for those who pursue this treatment on a frequent basis, they can enjoy smoother as well as more healthy and vibrant skin on a daily basis. What better way to enjoy more youthful skin than by indulging in an hour or so of pampering at the hands of a cosmetologist with over 20 years of experience?
For those who are looking to eliminate the small, difficult hairs of the face, the dermaplane technique can be the best facial hair removal strategy. It involves very few side effects and takes between 45 minutes to an hour to complete. Lena typically recommends that her patients wait between two to four weeks in between treatments so as to allow for the best possible results. However, with that being said, there is absolutely zero down time required following the treatment.
Whether you are new to this technique or you have used it before at a different clinic, Lena is available to answer all of your questions. Unsure as to whether or not this method is a good idea for you and your skin? Just ask! Lena is eager to get to know her clients and to work closely with each person to identify the exact needs of his or her skin. By so doing, she is able to ensure that she provides nothing but the best, most effective therapies to her clients.
Contact Lena Skin Care About Hair Removal
Everyone deserves to look and feel their best, and no one believes this more than Lena, a cosmetologist who has helped many individuals by offering quality skin care treatments that soothe and refresh the skin. From precise waxing and laser services to quality facials, Lena is well prepared to provide services that yield great results.
If you are looking to take better care of your skin or you're considering finding a new clinic in Manhattan that can provide you with the treatments you seek, look no further than Lena's' spa facility. Interested in scheduling an appointment? Don't wait another day. Give us a call at 347 289-3879 to speak to our staff about our available treatments or to ask any of your questions. Our friendly team wants nothing more than to be there for all of your skin therapy needs, so give us a call and take the next step toward a happier, healthier you!
Best Hair Removal for NYC
Lena Skin Care NYC provides hair removal for clients from NYC and these surrounding areas:
New York NY, Manhattan NY, NYC, Bronx NY, Brooklyn NY, Queens NY, Staten Island NY, Battery Park City NY, Financial District NY, TriBeCa NY, Greenwich Village NY, Little Italy NY, Lower East Side NY, NoHo NY, SoHo NY, Chinatown NY, Wards Island NY, Washington Heights NY, West Village NY, Alphabet City NY, East Village NY, Lower East Side NY, Two Bridges NY, Chelsea NY, Clinton NY, Gramercy Park NY, Kips Bay NY, Murray Hill NY, Peter Cooper Village NY, Stuyvesant Town NY, Sutton Place NY, Tudor City NY, Turtle Bay NY, Inwood NY, Spanish Harlem NY, Waterside Plaza NY, Lincoln Square NY, Manhattan Valley NY, Upper West Side NY, Lenox Hill NY, Roosevelt Island NY, Upper East Side NY, Yorkville NY, Hamilton Heights NY, Manhattanville NY, Morningside Heights NY, Harlem NY, Polo Grounds NY, East Harlem NY, Randall's Island NY
Lena Skin Care NYC provides hair removal, waxing and skin care services. Read more here.