Brazilian Bikini Wax NYC
What is a Bikini Wax?
When it comes to preparing for beach and pool season, many women take to Manhattan's waxing salons to receive bikini waxing treatments, services that remove unwanted hair from the bikini line and surrounding area. In order to achieve a sleeker, sexier look, many individuals pursue one of the many types of bikini wax in order to feel more confident and secure in their summertime aesthetic and figure.
There are a number of bikini wax types, each of which provides the individual with varying amounts of hair removal. This service is oftentimes combined with others, such as leg waxing and underarm waxing. It can even be included in a more complete full body wax for a entirely hair-free look.
While there are some waxes, such as the basic wax, that only involve the removal of hair along the top and sides of the bikini area, the Brazilian wax is far more thorough and involves the removal of hair throughout the area. In fact, the full Brazilian removes all hair entirely, leaving not so much as a single hair either outside or inside one's bikini lines.
Whether you are looking for a basic wax, a bikini wax french, or a Brazilian, Lena has the experience and dedication to provide you with a look and feel you'll love.
What Happens When You Arrive for Your Appointment?
The key to being comfortable during any appointment is knowing exactly what is going to happen when you arrive and during your visit. At Lena's Skin Care, Lena offers her waxing treatments in a private room that is specially designed to be both comfortable and relaxing. While it's very common for first-time visitors to be nervous when arriving for a bikini wax, rest assured that you have nothing to worry about at all.
You will be given the privacy you need to disrobe and to lie on the table in either clean linen or paper. You will also be provided with a paper thong to wear if you so desire. However, keep in mind that a total Brazilian will likely require you to remove the paper thong in order for a thorough job to be completed.
At our hair removal salon, we do not want you to feel self-conscious or uncomfortable. While you are going to be quite exposed, rest assured that Lena is the epitome of discretion and care and will do her utmost to ensure that you are comfortable throughout your visit. With over 20 years of experience, Lena has performed these waxing services countless times and has all of the skill and grace to make it your best Brazilian bikini service ever.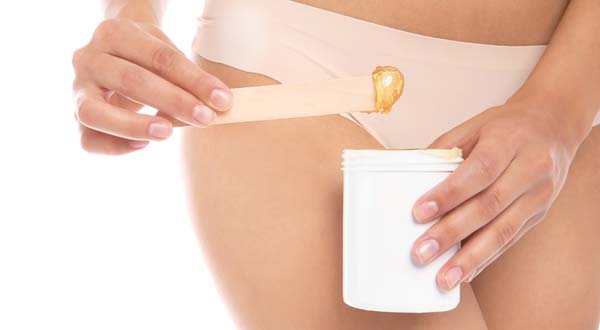 Brazilian Wax NYC – Lena Skin Care NYC – Call (347) 289-3879
The Brazilian Waxing Process
Being familiar with the process can go a long way toward easing your mind and making you feel comfortable throughout the process.
During a bikini wax line treatment, Lena will begin in the front of the bikini area and will gradually proceed to the back. She will make sure to ask you what result you specifically want prior to starting, and don't be surprised if she asks you to help maintain the tautness of your skin throughout the procedure so as to improve results.
While both soft and hard wax can be used during a bikini hair wax, Lena prefers to use soft wax in most cases as it typically yields the best results with the least amount of discomfort.
Lena prides herself on being precise and fast, meaning that you can expect to experience far less pain than you otherwise might with other cosmetologists. She carefully applies the wax in the direction of your hair's growth, applies a cloth strip to the wax, presses firmly on the cloth, and then pulls quickly so as to remove all of the hairs by the root.
Once she has completed one strip, she will ask you about your comfort level and may adjust her approach based on your response. When removing the hair near the buttocks, you may be asked to turn over or adjust your position so as to make the area more accessible. As the progress moves from the front to the more rear areas, most individuals report feeling less discomfort.
Once the wax is complete, Lena may need to tweeze a hair or two that is remaining, and she will then apply soothing lotion to the area.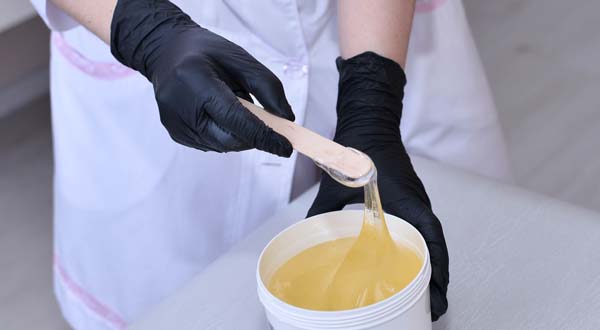 Brazilian Bikini Wax NYC – Lena Skin Care NYC – Call (347) 289-3879
The Importance of Regular Waxing
While the Brazilian wax creates a great look, it's important to note that the results only last for between three to six weeks. With that being said, when the hair grows back, it's not uncommon for the hair to be considerably lighter and finer. Not only that, but most people report that subsequent waxes hurt significantly less the more you receive them.
Lena highly recommends that her clients receive a wax every three to four weeks. She has found this to be the ideal spacing as it allows the hair to grow about a 1/4 inch in length which is still short while also being easy to wax. For those who have coarser hair or hair that does not grow very fast, spacing can generally be pushed to five or six weeks between sessions. Not only does this keep her clients looking and feeling great all year long, but it also makes the process more effective and comfortable.
Contact Lena Skin Care NYC to Schedule a Brazilian Bikini Wax
Whether you've already grown accustomed to receiving Brazilian waxes on a regular basis and you are looking for a new cosmetologist or you are considering giving your bikini area some special treatment for the first time, we would love to see you at our Manhattan salon.
Lena has been working with clients for over 20 years providing them with leg waxing, facials, underarm waxing, bikini waxing treatments and other services designed to help them feel their best. She has a wide area of expertise so you're sure to be able to find a treatment you will enjoy at Lena's Skin Care.
If you would like to request more information about the many services we offer or if you would like to book an appointment for our Brazilian wax or one of our other bikini wax types, don't wait. Give us a call today and a member of our helpful staff will be happy to answer your questions and assist you with scheduling your visit.
Brazilian Bikini Wax NYC
Lena Skin Care NYC provides Brazilian bikini waxing for clients from NYC and these surrounding areas:
New York NY, Manhattan NY, NYC, Bronx NY, Brooklyn NY, Queens NY, Staten Island NY, Battery Park City NY, Financial District NY, TriBeCa NY, Greenwich Village NY, Little Italy NY, Lower East Side NY, NoHo NY, SoHo NY, Chinatown NY, Wards Island NY, Washington Heights NY, West Village NY, Alphabet City NY, East Village NY, Lower East Side NY, Two Bridges NY, Chelsea NY, Clinton NY, Gramercy Park NY, Kips Bay NY, Murray Hill NY, Peter Cooper Village NY, Stuyvesant Town NY, Sutton Place NY, Tudor City NY, Turtle Bay NY, Inwood NY, Spanish Harlem NY, Waterside Plaza NY, Lincoln Square NY, Manhattan Valley NY, Upper West Side NY, Lenox Hill NY, Roosevelt Island NY, Upper East Side NY, Yorkville NY, Hamilton Heights NY, Manhattanville NY, Morningside Heights NY, Harlem NY, Polo Grounds NY, East Harlem NY, Randall's Island NY
Lena Skin Care NYC provides waxing and complete skin care services. Learn more here.