Acne Treatment New York NY
What is Acne?
Acne is a condition of the skin that happens when the hair follicles and pores become clogged with dead skin cells and oil; when this occurs, professional acne treatment is usually the best solution. When dead cells and oil build up within the skin, the result is often whiteheads or blackheads, also known as pimples, on the shoulders and upper back, chest, chin, forehead, and face. Although the condition is the most common among teenagers, it can occur in men and women at any age.
Acne can be both chronic as well as cyclic, especially with women. While there are many products that are designed to help address acne, its occurrence can be persistent. Additionally, while pimples do heal with time, it's all too common for the blemishes to occur repeatedly in the same area.
Not only does acne lead to blemishes and unattractive marks and scars on the skin, but it can also lead to emotional distress and low self-esteem. For this reason, pursuing an acne treatment facial is always a worthy pursuit.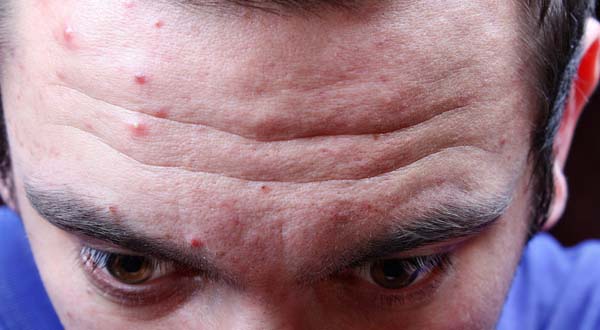 Acne Treatments New York NY – Lena Skin Care NYC – Call (347) 289-3879
What Causes Acne?
There are a number of possible causes of acne, often making it difficult to determine precisely what the issue might be. In general, acne occurs when the sebaceous glands affixed to hair follicles are overstimulated. While these glands are crucial to protecting and lubricating the skin, they can also cause increased oil production that results in blockages of the pores.
The results can appear in a number of ways, including:
Whiteheads
Blackheads
Pimples, or pustules
Nodules under the skin's surface
Small red bumps, or papules
Pus-filled cystic legions
Unfortunately, while blocked follicles are relatively common, they can be exacerbated significantly if left untreated. Once clogged, the follicle enlarges, occassionaly leading to rupture. When this occurs, bacteria and other substances can reach the deeper areas of the skin, leading to inflammation and subsequent pimples or cysts.
Deep Cleansing Acne Treatment New York NY – Call (347) 289-3879
Deep Cleansing Facials for Acne
At Lena's Skin Care, Lena offers acne treatment best options to clients of all ages. Whether you have a teen who requires acne treatment teenager or you are pursuing acne treatment adults for yourself, know that you are in good hands at Lena's salon.
Lena is a cosmetologist with more than 20 years of experience providing individuals of all ages with deep cleansing facial treatments, acne treatment back, and other services designed to improve the look and quality of the skin. Through the use of deep-pore cleansing methods, Lena is able to help clients improve circulation and rid their skin of excess oils so as to prevent breakouts.
These types of treatments are highly recommended for those who are prone to oily skin and who suffer from uneven skin tones. Both women and men alike can benefit from Lena's deep-cleansing facials, which typically include exfoliation, steaming, and facial extractions as well as moisturizers and healing masks. In many cases, these treatments utilize either glycolic or salicylic acid, two substances that have been known to both treat and prevent acne.
When you pay Lena a visit for acne treatments, you can expect to receive customized care and personalized treatments that are carefully tailored to suit your individual needs. She is here to answer your questions and to ensure that you feel comfortable throughout your visit and treatment. It's important to keep in mind that, in many cases, it often requires more than one treatment to see continued results. Getting into the habit of providing your skin with the care it needs, however, is sure to pay dividends over time.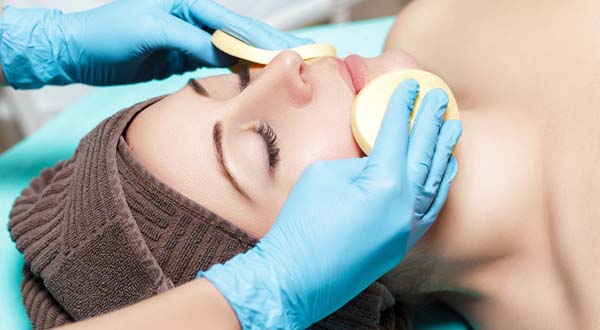 Deep Cleaning Facial New York NY 01 – Lena Skin Care – (347) 289-3879
Contact Lena Skin Care About Acne Treatments
Whether you suffer from hormonal acne every now and again or you have chronic acne that has stuck with you for years, the acne treatments offered at Lena Skin Care may be the perfect services for you. These deep cleaning facial techniques are customized to suit your unique skin and to provide you with gentle, yet effective methods that cleanse the skin and leave you looking more radiant and feeling more confident than ever before.
If you are looking for an esthetician in the Manhattan area who has significant experience and has been thorougly educated in acne treatment facials and other treatments, look no further. Give us a call today at 347 289-3879 to speak to a friendly member of our office staff about scheduling an appointment or to ask any of the questions you might have about the treatments we offer.
Acne Treatments New York NY
Lena Skin Care NYC provides acne treatments for clients from New York NY and these surrounding areas:
New York NY, Manhattan NY, NYC, Bronx NY, Brooklyn NY, Queens NY, Staten Island NY, Battery Park City NY, Financial District NY, TriBeCa NY, Greenwich Village NY, Little Italy NY, Lower East Side NY, NoHo NY, SoHo NY, Chinatown NY, Wards Island NY, Washington Heights NY, West Village NY, Alphabet City NY, East Village NY, Lower East Side NY, Two Bridges NY, Chelsea NY, Clinton NY, Gramercy Park NY, Kips Bay NY, Murray Hill NY, Peter Cooper Village NY, Stuyvesant Town NY, Sutton Place NY, Tudor City NY, Turtle Bay NY, Inwood NY, Spanish Harlem NY, Waterside Plaza NY, Lincoln Square NY, Manhattan Valley NY, Upper West Side NY, Lenox Hill NY, Roosevelt Island NY, Upper East Side NY, Yorkville NY, Hamilton Heights NY, Manhattanville NY, Morningside Heights NY, Harlem NY, Polo Grounds NY, East Harlem NY, Randall's Island NY
To read more about acne treatments and skin care services offered at Lena Skin Care NYC, click here.